ACU Summer School in UK 2022 | Fully Funded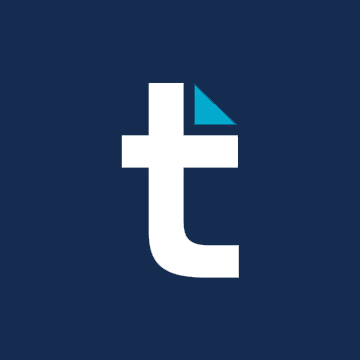 ACU Summer School in UK 2022 | Fully Funded
Join ACU Summer School, UK from 31 July-8 August for an exciting week of lectures and case studies exploring themes relating to sports and regeneration. Hosted by ACU member Leeds Trinity University, UK, ACU Summer School 2022 is a small and friendly event which is capped at 40 participants.
Students can expect:
Skills development
Social events
Engaging and challenging group project work
Sports sessions
Networking opportunities
Intercultural sessions
You'll also be able to enjoy field trips in the Leeds area and a final day excursion to the historic city of York.
Students often tell us they find participating in the Summer School to be a life-changing event. Take a look at our video from the 2019 event here.
It is no exaggeration to say that my ACU Summer School 2018 experience was transformative. The Summer School will long remain a high point of my life.
- Jasmine, Panjab University, India
Event format
The Summer School is planned as an in-person event but could shift to a virtual programme if necessary due to COVID-19 restrictions.
Take a look at the programme and speakers.
Who should apply?
The summer school is open to both current postgraduate (Master's and PhD) and final-year undergraduate students at ACU member universities.
Applicants must not have previously travelled outside their home region. This requirement does not apply to students studying at member universities in the host country of the UK.
The event is most appropriate for those who are not already studying a sports-related degree, but who have an interest in driving sustainability, community and wellbeing through sports.
Students who have previously attended an ACU Summer School are not eligible to apply.
What does the funding cover?
The ACU will fund full participation in the programme, including:
Field trips
The final day trip to York
Meals on campus
On-campus accommodation in en-suite single rooms
In addition, successful applicants from outside the UK will receive funded return economy flights and airport pick-ups from Manchester airport. Successful applicants studying at UK universities will need to arrange their own travel.
Travel requirements
Students will be required to comply with all UK government visa and COVID-19 travel requirements. Visa costs will not be funded. You should not make any visa arrangements until you have been notified of a successful application.
Application requirements
As part of the online application, you are required to submit a detailed academic reference from a lecturer or supervisor at your current university of study who is familiar with recent academic work. This must be submitted on official university-headed paper and be signed and dated after 18 January 2022 and refer to your suitability to attend the Summer School.
You are also required to submit responses to the following questions:
Explain how your interests and/or achievements, work experience, volunteering experience, and studies fit with the theme of 'Sport and regeneration: Driving sustainability, community, and wellbeing'. Give at least one specific example of an activity or project you have been involved in which relates to the theme (150-250 words).
Choose the sustainable development goal which best relates to the subject you are studying or researching.
Explain why it is important that the global community addresses this goal using examples from your own country. (150-250 words).
Describe your motivation for wishing to participate in the Summer School and both what you will contribute to and gain from the event (150-250 words).
Describe how you plan to share the knowledge and experience gained at the Summer School with your university and community after the event. Give at least one specific example (150-250 words).
How to apply
If you already have a MyACU account, you can access the application form here.
If you do not already have a MyACU account, please first register for an account here and then follow the instructions in the registration email to log in to the system before accessing the application form.
Applicants will be contacted by 15 April.