Best Dubai Internships 2022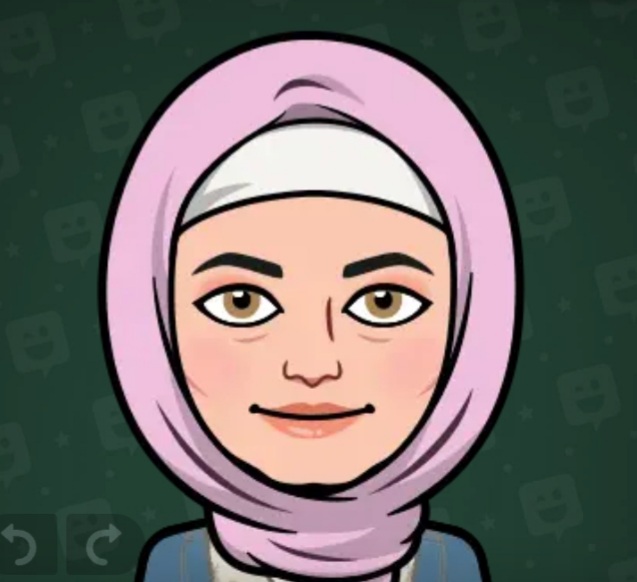 Best Dubai Internships 2022:
Dubai came up with an exciting opportunity; Dubai Internships 2022. The largest group of the United Arab Emirates Emirates, FlyDubai, Emarat, and Etihad are involved in these programs. You will be able to work and interact with Top Dubai-based companies. This opportunity is for International students who can easily move to Dubai for work.
A chance to work in one of the world's most diverse cities. You will find people from every part of the world in Dubai. It's the most visited and tourist place. During the program, participants will be assigned different roles and tasks under the mentorship of the company professionals.
This is one of the best chances to spend your summer in Dubai. It has beautiful beaches, nightlife, and work opportunities. A perfect place to spend your summer.
Emirates Airlines:
Emirates Group or Emaraat offers an Internship opportunity to international students. The program is based for 6 Months. A wide range of fields and majors are available under this program.
Visit Emirates Airline for more information.
FlyDubai Airlines:
FlyDubai is another big government-owned airline in Dubai. FlyDubai offers internships for international students related to the aviation industry. The duration of the program is 10 weeks and is Dubai-based. Visit FlyDubai Airlines for more information.
Etihad Airways:
A career with Etihad Airways will take you all around the world. Ready to join Etihad airways? Etihad is one of the well known Dubai-based company. Etihad Group offers 10 weeks internship for International students in Abu Dhabi. The program is available in multiple departments. Visit Etihad Airways for more information.
Tesla Internship in UAE:
Tesla offers fully funded Paid internships for International students, The duration of the program is 3 months. Tesla offers highly paid internship programs. The program is available in multiple fields. Visit Tesla UAE for more information.
Microsoft Internship Dubai:
Each year Microsoft offers multiple internship programs, For the first time, they are offering an internship opportunity in Dubai. This is a 5-month program in Dubai for students who are recently graduated. Visit Microsoft Career for more information.
Jumeirah Group:
Jumeirah is another one the largest group in Dubai. Jumeirah Group offers six-month internships in their hotel operations and corporate office. Please go to the careers website to see current program. Visit Jumeirah Group for more information.
Emirates Group in Dubai:
Explore a world of opportunities. The Emirates Group offers a wide range of careers. An exclusive one-semester internship opportunity with the Emirates Group will be provided to undergraduate students. Visit Emirates Group for more information.
Emaar Group:
Emaar, one of the greatest companies in The United Arab Emirates, offers a wide spectrum of job opportunities. Emaar's team is its biggest asset. Visit Emaar Group Career for more information.
Requirements:
Training requirements vary according to each training, to know the requirements for each training please see the links above.
About Dubai:
Dubai is a city of skyscrapers, ports, and beaches, where big business takes place alongside sun-seeking tourism. Because of its large expatriate population, it feels like a Middle Eastern melting pot, and the atmosphere is generally tolerant. Religious affiliations are not a prominent aspect of city life.
Dubai is a relatively crime-free place where administrative efficiency and openness to business have encouraged astounding growth. However, criticism of Dubai's authoritarian government and ruling elite is not tolerated, and there persists an atmosphere of discreet corruption.
The western area of Dubai benefits from small stretches of sandy beaches, which have helped to catalyze the city's tourism industry. Dubai's rulers have sought to increase the city's limited seafronts, and, in the absence of natural offshore islands, developers were encouraged to construct giant man-made islands off the coast of the city. The most famous of these is Palm Jumeirah, which has the shape of a palm tree. Others include the "World" islands, a cluster of small islands positioned to resemble a world map when viewed from above.
Dubai straddles a natural inlet called Dubai Creek on the southern shores of the Persian Gulf. For more than a century, the area was Dubai's center, because of the early city's reliance on fishing, pearl diving, and maritime trade. Lining the creek are the oldest buildings in Dubai, most of which date from the 1960s and are rarely more than two stories in height. In the Bastakiyyah quarter, on the western shore of the creek, some much older buildings have been restored, and many of these feature the distinctive wind tower design that was imported by Persian merchants early in the 20th century.
The new city centre is a string of skyscrapers lining Sheikh Zayed Road. Notable among these are the Emirates Towers, which were built in the late 1990s and early 2000s and which house a hotel and government offices.
Close to Sheikh Zayed Road is the Dubai International Financial Centre, housed in a futuristic arch-shaped building, and the Burj Khalifa, which at the time of its official opening in 2010 was the world's tallest building; it was named after the president of the United Arab Emirates and emir of Abu Dhabi, Khalifa ibn Zayed Al Nahyan. To the west of the skyscrapers lie several affluent suburbs, most of which house substantial villas. On their periphery lies the Burj al-Arab, a giant sail-shaped tower which is home to a luxury hotel. Farther west are new clusters of skyscrapers surrounding a man-made marina and several man-made lakes.
Like much of the Persian Gulf coastline, Dubai has a year-round hot climate. Humidity is high in the summer months and moderate the rest of the year. The coldest winter month is usually January, with lows of about 15 °C (49 °F), while the hottest summer month is July, with highs of more than 40 °C (104 °F).
For those residents with private medical insurance, health care in Dubai is generally of a high standard, with several private hospitals, including the American Hospital Dubai. For those without insurance, the government operates a number of additional hospitals.
Education is divided between the private and public sectors. Public school is generally taught in Arabic, while most private schools and all universities teach in English. Two universities, the American University in Dubai (1995) and Zayed University (1998), enjoy good reputations locally. Most of the staff are expatriates, with a significant proportion being from North America.
Read also:
SIIT Scholarship in Thailand 2022-2023
SLOVAK REPUBLIC SCHOLARSHIP 2022.
University of Sydney Scholarship 2022
Orange Knowledge Programme Scholarship 2022-2023
Bond University Scholarship 2022
ITALIAN GOVERNMENT SCHOLARSHIP 2022-2023.
SINGAPORE GOVERNMENT SCHOLARSHIP 2022-2023.
SCHWARZMAN SCHOLARSHIP TO STUDY IN CHINA 2022-2023.
QUEEN MARY UNIVERSITY SCHOLARSHIP 2022-2023.
TED University Scholarship in Turkey 2022.
Özyeğin University Scholarship in Turkey 2022.
Islamic Development Bank Scholarship 2022- 2023.
University of Kent Scholarship 2022.
Al Ghurair Young Thinkers Program 2022.
MEXT Japanese Scholarship 2022.
THE HUBERT H. HUMPHREY FELLOWSHIP PROGRAM 2022.
For more information, kindly join our Telegram channel: