fully fundded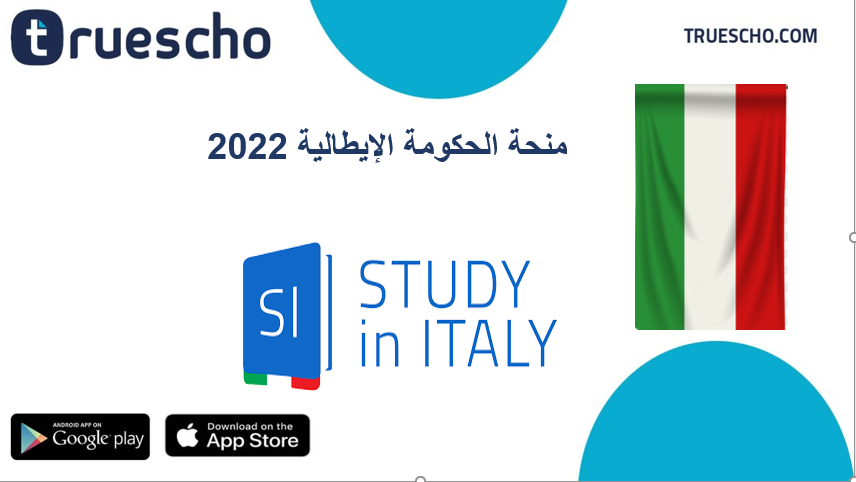 Italian Government Scholarship 2022-2023
Italian Government Scholarship 2022-2023: The Italian government and the Ministry of Foreign Affairs and International Cooperation (MAECI) offers grants in favor of foreign citizens* and Italian citizens living abroad (IRE)** for the academic year 2022-23 in order to foster international cooperation in cultural, scientific and technological fields, to promote Italian language and culture and to support Italy's economic system in the world (according to Law 288/55 and its subsequent changes and additions). Grants are offered to complete study courses and research/training programs in public or legally recognized Italian educational institutions. Scholarships are available to attend academic courses on the Italian territory only. Italian Government Scholarship 2022-2023|details about the scholarship: Scholarship country: Italy. Course level: Master's and PhD degrees. Deadline: 09/06/2022. Italian Government Scholarship 2022-2023|Funding provided: All candidates will be exempt from tuition fees. The exemption is not applied for Italian language and culture advanced courses, for which the payment of registration and tuition fees is required. Students will receive a monthly allowance of €900.00 on a quarterly basis, which will be paid into his/her Italian bank account. Students will be covered by a health and medical insurance, contracted by MAECI, in case of illness or accident. The insurance is valid exclusively for the duration of the grant. Italian Government Scholarship 2022-2023|Available Specialties: Postgraduate courses in Engineering, Advanced Technologies, Architecture, Design, Economics, Management, Culture, Italian Language, Arts and Dance at top Italian universities designed in collaboration with key companies will enhance your business prospects in a competitive environment.
Hours:Days:Months
1
expires in 552:23:0
Details
fully fundded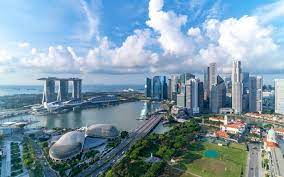 SINGAPORE GOVERNMENT SCHOLARSHIP 2022-2023
SINGAPORE GOVERNMENT SCHOLARSHIP 2022-2023: Singapore's government invites students all over the world to apply for this scholarship to study Master's and PhD degrees at Singaporean universities. This scholarship is fully funded and opened for students all over the world who want to study in Singapore.         The scholarship is fully funded, covers a lot of research majors and is opened to all nationalities, and a language certificate is not required upon initial application. The scholarship offers more than 950 scholarships, distributed among more than 100 different nationalities. Information about the Singapore Government Scholarship 2022-2023:  The Singapore International Graduate Award (SINGA) is a collaboration between the Agency for Science, Technology & Research (A*STAR), the Nanyang Technological University (NTU), the National University of Singapore (NUS), the Singapore University of Technology and Design (SUTD) and the Singapore Management University (SMU). PhD training will be carried out in English at your chosen lab at A*STAR Research Institutes, NTU, NUS, SUTD or SMU. Students will be supervised by distinguished and world-renowned researchers in these labs. Upon successful completion, students will be conferred a PhD degree by either NTU, NUS, SUTD or SMU. Singapore is the gateway to some fastest-growing economies in the Asia Pacific region. And with SINGA, you can pursue your PhD education in Singapore, establish global links and take your research career to greater heights. SINGA fosters a vibrant and culturally diverse research community of international students. You'll be working in a multicultural environment alongside distinguished and world-renowned researchers in state-of-the-art facilities. Learn more about the scholarship through the webinar held by the affiliated body the previous year. The webinar is complete in the following video: https://youtu.be/di62eex-NGo Singapore Government Scholarship 2022-2023 details: Scholarship country: Singapore Scholarship Name: SINGAPORE INTERNATIONAL GRADUATE AWARD (SINGA) Degree: Master's and PhD degrees. Funding Provided Through Singapore Government Scholarship 2022 - 2023: The Singapore International Graduate Scholarships is known for the diversity in the program. 240 scholarships will be awarded this year. The duration of the scholarship will be 4 years for PhD and 2 years for Master's. Tuition fees will be fully paid.  The award provides support for up to 4 years of PhD studies, including: Tuition fees. Monthly stipend of S$2,200 which will be increased to S$2,700 after the passing of the Qualifying Examination. One-time airfare grant of up to S$1,500. One-time settling-in allowance of S$1,000. Estimated cost of living in Singapore    Item  Per Student Per Month (S$)  Food  University Canteens  250 - 350  Meals outside Campus  450 - 600  Accommodation (based on a single room)  On - Campus*  400 - 700  Transport Expenses (local)  100 - 150  Other Expenses (stationary, laundry, toiletries, recreation, etc.)  400 - 500  Total Estimated Cost of Living  1,400 - 2,000 *Priority for on-campus accommodation is usually given to first year students.
Hours:Days:Months
1
expires in 360:15:0
Details