Exclusive Training Opportunities in Britain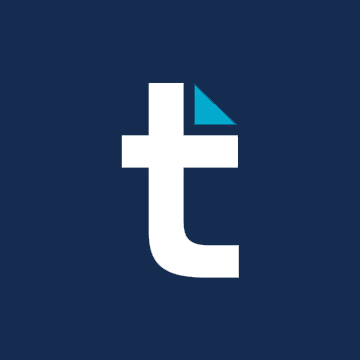 Leading the Future of Health Data Science: Exclusive Training Opportunities in Britain
RELX is a global leader in information and analytics that helps researchers and healthcare professionals advance science and improve health outcomes for the benefit of society. Building on their publishing heritage, they combine high-quality information and vast datasets with analytics to support visionary science and research, health education, and interactive learning, as well as clinical practice.
Overview of training courses in Britain
Are you a technology expert with a passion for using advanced technology to save lives? Do you have a strong desire to contribute to improving the data sources that serve humanity? If so, you should apply for the training courses in Britain.
About the team at RELX
Elsevier Health, a division of RELX, is dedicated to supporting doctors, health leaders, educators, and students in overcoming their daily challenges. They support healthcare professionals throughout their careers, from education to clinical practice.
About the intern role in the training courses in Britain
As a health data science intern, you will participate in various tasks throughout the entire project cycle. These tasks include researching advanced methods, designing, coding, conducting experiments to test hypotheses, and validating the system.
Scholarship details
Language: English
Location: Britain
Funding: Fully funded
Countries: Egypt, United Arab Emirates, Bahrain, Djibouti, Algeria,

Iraq, Jordan, Comoros, Kuwait, Lebanon, Libya, Morocco, Mauritania, Oman, Palestine, Qatar, Saudi Arabia, Sudan, Somalia, Syria, Tunisia, Yemen,

All countries of the world.
Scholarship features
Comprehensive health insurance
Disability insurance in case of disability
Life and accident insurance
Retirement benefits, including a salary investment plan
Modern family benefits, such as adoption and surrogacy support
A healthy work-life balance is encouraged in all departments, and the company offers an attractive working environment for its employees.
The company provides family leave and tuition reimbursement programs to help you meet your family obligations.
Flexible working hours are allowed by adjusting your work schedule to suit your responsibilities.
A diverse environment with colleagues who are passionate about their work is provided.
Admission requirements:
- Experience in Python, SQL, and R, with practical experience on relevant execution platforms for ML/NLP tasks.
- Knowledge and interest in working with large-scale data and applying advanced algorithms, specifically in the field of health sciences.
- Proficiency in using *nix systems, open-source software, Jupyter, libraries, and cloud computing for data processing.
- Experience in both supervised and unsupervised learning, including model development, validation, and testing using modern ML algorithms like Random Forest, SVM, logistic regression, and Bayesian modeling.
- Proficiency in building and deploying deep learning models, neural networks, and advanced transformer language models.
- Adopts a practical approach when selecting and implementing appropriate technologies to solve problems, focusing on achieving success metrics.
How to apply :
- All you have to do is fill out the online application form and upload all the required documents from this link.
Notes:
- RELX is committed to providing equal employment opportunities for all individuals. Qualified applicants and employees are treated without discrimination based on race, color, creed, religion, gender, disability status, age, marital status, sexual orientation, gender identity, genetic information, or any other information. They value diversity and strive to create an inclusive and supportive work environment.
- If a qualified individual with a disability needs a special accommodation to access or use their online system, the RELX team encourages them to communicate with [email protected]. For individuals residing in the United States, an alternative option is to contact the RELX team at 1.855.833.5120. The RELX team is committed to assisting those in need and ensuring equal opportunities for all.
Last date to apply:
- Apply as soon as possible.