Google Research Internship Summer 2023
the United Kingdom and Ireland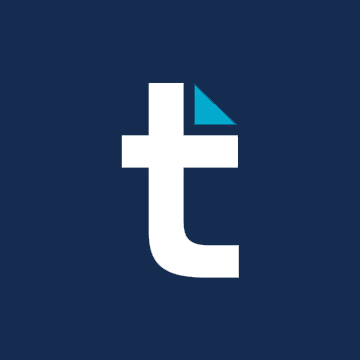 Google Research Internship Summer 2023: An Unparalleled Opportunity for Aspiring Researchers
The Google Research Internship Summer 2023 is a unique program that offers undergraduate, master's, and Ph.D. students an opportunity to engage in scientific research at Google. This paid internship allows students to collaborate directly with industry experts, including scientists and engineers, on various research projects. The experience gained through this internship is invaluable and unparalleled, as interns will be working on cutting-edge projects in the field of computer science.
Google Research Internship Summer 2023: Program Overview
The Google Research Internship Summer 2023 is a prestigious program that offers hands-on research and development experience to undergraduate and graduate students. The program typically lasts between 12 to 14 weeks during the summer, providing interns with the opportunity to work closely with Google's research teams on a variety of projects.
Application Process for Google Research Internship Summer 2023
The application process for the Google Research Internship Summer 2023 is as follows:
Online Application: Candidates must submit their applications through Google's official website, providing their academic details, resume, and a statement of purpose.
Resume Review: Google's recruitment team reviews all resumes to shortlist candidates who meet the minimum requirements.
Technical Interviews: Shortlisted applicants are invited for technical interviews, where they are assessed on their problem-solving abilities and knowledge in their respective fields.
Project Matching: Successful candidates are matched with research projects based on their areas of interest and expertise.
Final Selection: After project matching, the final selection of interns is made, and offer letters are sent to the selected candidates.
Benefits of Participating in Google Research Internship Summer 2023
Participating in the Google Research Internship Summer 2023 offers numerous benefits:
Mentorship from Experts: Interns work under the guidance of leading experts in their research fields, enhancing their skills and understanding of cutting-edge technologies.
Real-World Research Experience: Interns gain hands-on experience, tackling real-world research challenges and contributing to Google's ongoing innovation.
Networking Opportunities: Interns interact with professionals from diverse backgrounds, creating valuable connections that could lead to future collaborations or job opportunities.
Competitive Stipend: Google provides interns with a competitive stipend, including housing and transportation allowances.
Personal Growth: The internship experience nurtures personal growth, as interns learn to adapt to dynamic environments and gain confidence in their abilities.
Details of the Google Research Internship Summer 2023
The Google Research Internship Summer 2023 is a paid research training program that lasts between 3 to 6 months. The program is open to students from Egypt, Algeria, Iraq, Bahrain, Jordan, Kuwait, Lebanon, Libya, Oman, Palestine, Qatar, Saudi Arabia, Sudan, Syria, Tunisia, UAE, Yemen, and other countries in Africa and Europe. The internship is based in the United Kingdom and Ireland.
Benefits of the Training Include:
Monthly Salary
Opportunity to work on a research project with experts
Networking opportunities
Gaining strong experience to enhance your resume
Eligibility Criteria:
Currently pursuing a Bachelor's, Master's, or PhD degree in Computer Engineering, Computer Science, Electrical Engineering, Mathematics, or a related technical field.
Experience in one area of computer science (e.g., Natural Language Understanding, Computer Vision, Machine Learning, Deep Learning, Algorithmic Foundations of Optimization, Quantum Information Science, Data Science, Software Engineering, etc.).
Preferred qualifications:
Currently enrolled in a full-time degree program in EMEA (Europe, Middle East, and Africa) and planning to return to the program after completing the internship.
Experience with one or more general-purpose programming languages (e.g., C/C++, Java, MATLAB, Go, Python, etc.).
Experience as a researcher (e.g., through internships, full-time positions, or work in a lab).
Experience contributing to research communities or efforts (e.g., publishing papers in conferences or journals).
Fluency in spoken and written English.
Requirements:
CV or resume
A current unofficial or official transcript in English (PDFs preferred).
Please ensure your anticipated graduation dates (in MM/YY) and any proficiency in coding languages are listed on the resume.
How to Apply:
Interested candidates can apply through the link provided by clicking on "apply now".